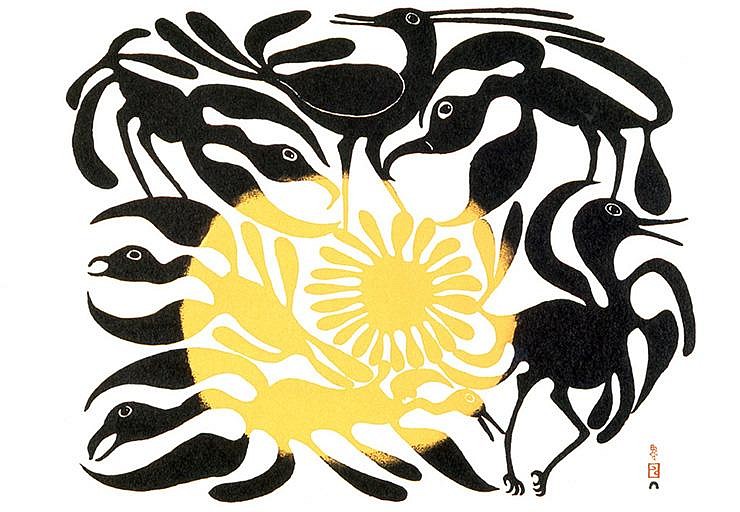 How are Inuit stonecut prints made?
August 3, 2013
Kenojuak: Eskimo Artist is a 20-minute film by the National Film Board of Canada that documents the creation of The Arrival of the Sun, one of Kenojuak Ashevak's seminal stonecut prints from 1961. The film was nominated for an Academy Award for documentary short subject.
Kenojuak, who died earlier this year, was the first woman to be associated with the Cape Dorset print shop, and became one of the foremost Canadian graphic artists. Her prints were included in every Cape Dorset print collection from 1959 (the first) through 2012 (the most recent). She was internationally recognized, and received numerous honors.
The earliest graphics from Cape Dorset were either stonecut prints or stencils. This film shows the process of creating Arrival of the Sun, starting with Kenojuak's sketch, which was then transferred to a stone block, which was then cut (by another artist, Lukta Qiatsuq) to remove the superfluous stone, and inked. Fifty impressions were then made (in addition to a small number of artist's proofs).
The film also shows how Kenojuak's art was an integral part of her life.
Click here to watch the film.
Back to News